We're extremely excited to launch our new local delivery service using our own drivers and delivery vans. We will now be offering guaranteed next day delivery to Sydney's Eastern Suburbs, Inner West, Lower North Shore and Lower Northern Beaches. We'll be offering this service 6 days per week, Monday through Saturday. Because it's our drivers we can do useful things like call on approach, scheduled deliveries and ensure your wine is transported in excellent condition. You'll also get an automatic text message when the driver is 10-20 minutes away and you call them if you need to.
How to select:
At checkout you will be presented with Different Drop Delivery as an option by default if your delivery postcode falls within the eligible range (see map below).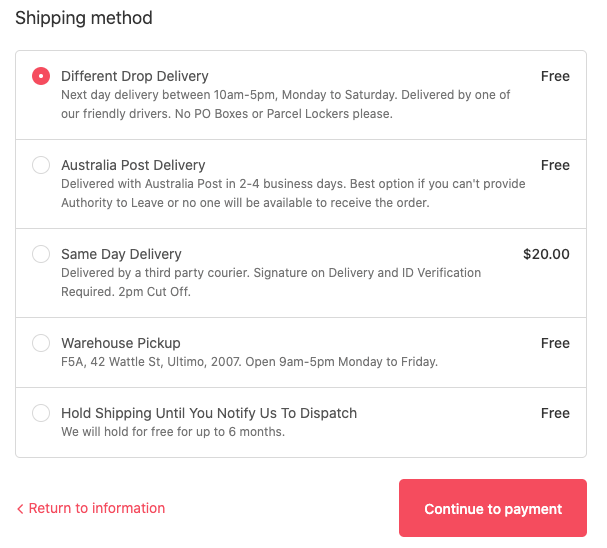 Postcode Coverage: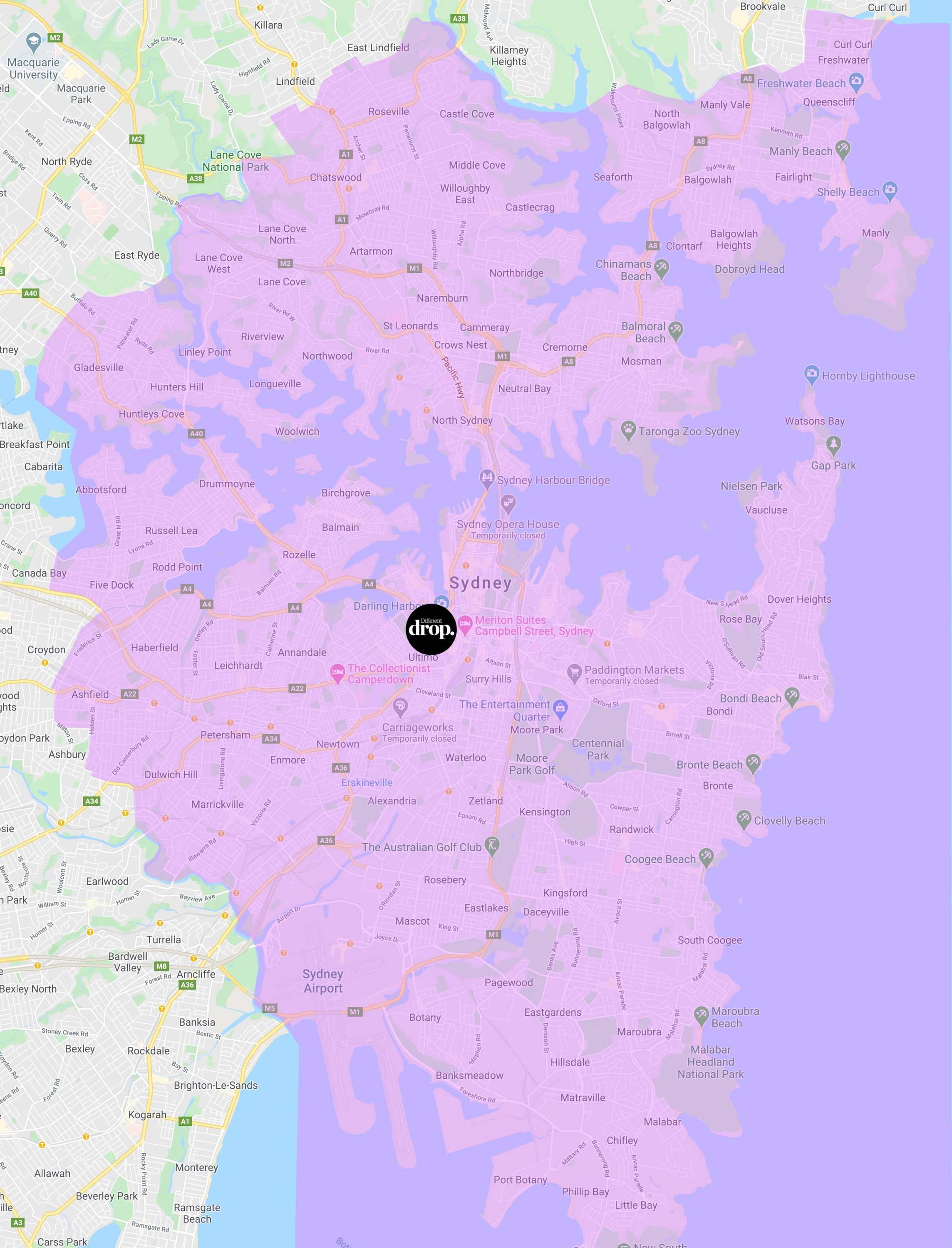 How it works:
As long as your order does not contain any items advising delayed dispatch we'll dispatch your order the next morning. It will be our driver delivering your wines and you'll receive a SMS text message with live tracking when the driver is on route to your address. If you have specific instructions be sure to let us know.
Restrictions:
Our drivers cannot take your order to the post office so no PO Boxes or Parcel Lockers please. If you are unable to receive the delivery or provide Authority to Leave, please select Australia Post as your delivery option and your order will be taken to the Post Office if delivery is futile.
Any questions please don't hesitate to call or emails us.