Our warehouse address is: 3 Fig St, Ultimo, 2007
You can select the Warehouse Pickup option as your shipping method during the checkout process. Pickup is free and our opening hours are 10:00 am to 5:00 pm, Monday to Friday. Your order should be packed and ready within 2 hours of placing it (you will also be emailed when it is ready).
** Please make sure you place your order online or on the phone before coming to our warehouse. We are not licensed to sell over the counter.
How to find us:
Our address is very confusing! Our postal address is F5A, 42 Wattle St however our entrance is actually around the corner on Fig St. So to find us, just turn off Wattle St onto Fig St and we are the last driveway on the right-hand side before the tunnel underpass that goes up to Harris St and the Harbour Bridge exit. It is painted yellow.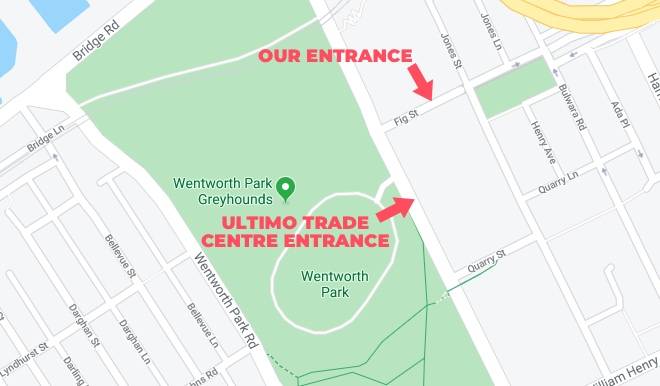 If you're doing a quick pickup you can pull into our driveway. Otherwise, you should be able to park on Fig street or around the corner on Wattle St. Don't hesitate to call if unsure or lost.