We'll Ship It Unless You Tell Us Otherwise:
Unless the weather is very hot in Sydney (35 degrees Celsius or more) or you have given us alternative instructions, we will ship your order.
Alternatively, Please Choose Your Preferred Dispatch Option:
If you are concerned about heat we offer two options for you at checkout as alternatives to our normal fast shipping option. Please select one of these rather than the regular 'Fast Shipping'.
Option 1: Only Ship Mondays In Weeks Under 30 Degrees.
Each Monday morning our warehouse team will check temperatures around the country and release any order where the expected temperature in Sydney (dispatch) and your delivery address is under 30 degrees Celcius that week. This may cause delays in summer.
Option 2: Shipping Hold Until You Notify Us
We will store your wine for free for up to 6 months until you notify us to ship it. To notify us just email hello@differentdrop.com or call 1300 668 385 and we will dispatch the next day.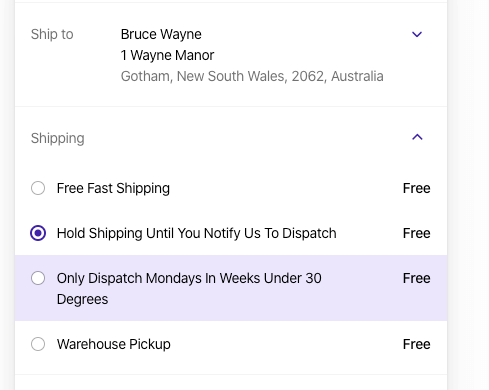 If you have a more specific request like dispatching on a particular date just leave instructions in the SPECIAL REQUESTS section found on the cart page before checkout.
If you missed the checkout options and have already checked out, then contact us immediately and we'll update your instructions before the warehouse jumps the gun and ships your order.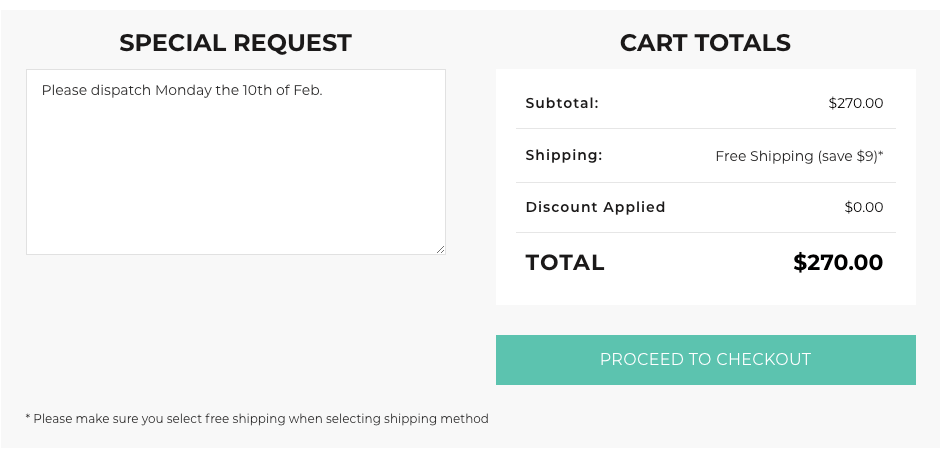 Why We Have This Policy:
We ship all over the country and with Australia being such a vast place, monitoring the weather every day to avoid heat in all postcodes is just not realistic for a small team like ours. Moreover, while some customers have strict expectations around heat policy, others would prefer their wine be delivered as fast as possible and are less concerned with delivery during warmer periods. On top of that, everyone's definition of a 'hot day' can vary considerably.
Persistent Delivery Instructions:
If you are a regular customer and you would like to save a preferred delivery method in your account then please contact us and we'll save those instructions to your personal shipping profile. That way, even if you forget to add 'leave at front door' or select only 'Ship Mondays In Weeks Under 30 Degrees.' then our warehouse knows what to do with your orders at all times.
Orders To Tropical Regions:
Please be advised that if you live in tropical areas such as FNQ or Darwin etc, we cannot offer the 'Only Ship Mondays In Weeks Under 30 Degrees' option for delayed shipping. If you would like your order to be delayed due to heat, you will need to contact us when you would like your order dispatched.